The countdown for the most awaited event in the ELT calendar has started ticking! The Conference team has been busy brainstorming for our 20th Conference in May.
We are delighted to confirm our fifth plenary speaker!
Phil Warwick is a qualified teacher trainer who has been involved in language teaching for over 20 years, working in many countries, including Brazil, China, Italy, and Argentina. He is currently Director of Teaching for a private language school in the Czech Republic and Academic Coordinator for Embassy Summer schools in the UK. He is a speaking examiner for international exams and has taught on several CELTA courses, and regularly delivers presentations for Pearson.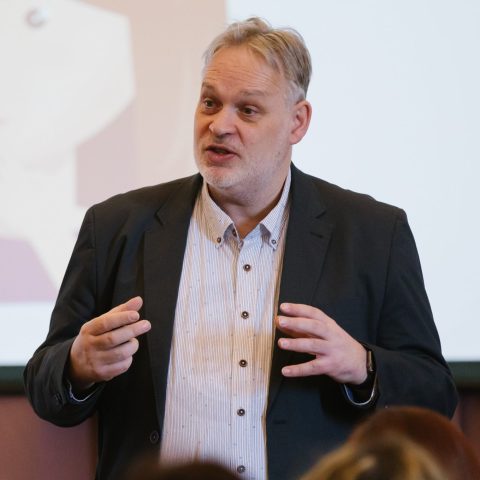 Enhancing and Embedding English in an Electronic Age
After two years of Covid chaos, classes seem to have settled down into the familiar pattern of face to face teaching. Haven't we been a little hasty in just switching back to normal and throwing away all the skills we've acquired during a lockdown? Let's look at what technology and techniques we can easily include to enhance our regular teaching and offer our students the best of both worlds.
We are excited to welcome Phil to be a part of the 20th ELTA Serbia Conference and look forward to sharing his work with us!
Find out more about the Conference: cutt.ly/2022-conference
For further information, please get in touch with the ELTA Office at office@elta.org.rs or hello@elta.org.rs if you wish to support the event.