We are delighted to announce that our fifth plenary speaker for the 21st ELTA Conference will be Alexandra Green, a passionate and dynamic teacher, lecturer, examiner and writer.
Call to Implement Embodied Learning in the 21st century EFL Classroom; Motion Granted!
The Ancient world cited Mens sana in corpore sano, maintaining that physical exercise is an invaluable part of mental and psychological well-being. Today, in the 21st century classroom, the significance of reuniting body and mind for effective learning is becoming more and more apparent. Enter the Embodied Learning approach, whose key pedagogical principles emphasise that body and mind go hand in hand in the learning process, action and thinking are interlinked and that a distinct link between movement and concepts exists. During this presentation, we will explore ways to create learning contexts which involve students physically and emotionally, via motion-based technologies, in a real-life setting.
Alexandra Green holds an MA in the Management of Language Learning and a BA Joint Honours in French and Italian, with German as a subsidiary.
Alexandra has been involved in foreign language teaching for the past 25 years, primarily in Greece, and she is currently the Academic Director of a large chain of foreign language centres operating in Greece, Cyprus and Romania. In this capacity, her primary responsibilities include teacher assessment and recruitment, teacher training, presenting at global events and evaluating and subsequently implementing new technologies in the syllabus.
Alexandra is a Speaking examiner and Team Leader for the Cambridge Assessment English examinations, DELTA Trainer, part-time Lecturer at the University of Greenwich (Athens campus) and author of a number of ELT Skills, Writing and Grammar books (Hamilton House Publishers & Heinle/National Geographic Learning). She is a member of the Cambridge English presenter team.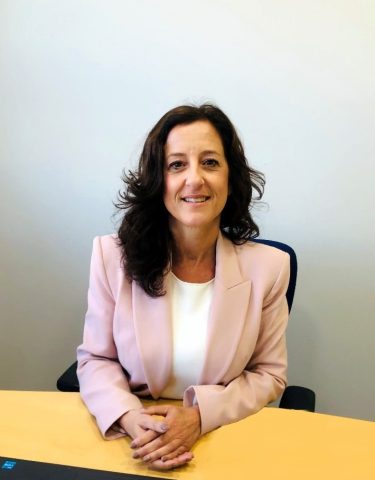 We are excited to welcome Alexandra to be a part of the 2023 ELTA Serbia Conference and look forward to sharing her work with us!
Find out more about the Conference: cutt.ly/2023-elta-serbia-conference
For further information, please get in touch with the ELTA Office at office@elta.org.rs or hello@elta.org.rs if you wish to support the event.