Dr Olja Milošević, predsednica Udruženja nastavnika engleskog jezika "ELTA", i prof. dr Milovan Stanišić, predsednik Univerziteta Singidunum, potpisali su juče sporazum o saradnji u oblasti obrazovanja, nauke i stručnog usavršavanja.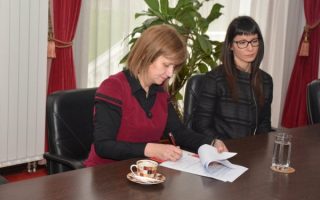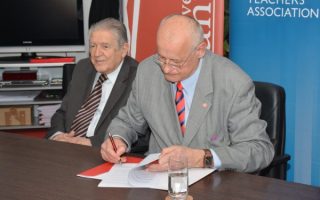 ELTA će u narednom periodu organizovati na Univerzitetu Singidunum različite događaje čiji je cilj unapređenje nastave stranih jezika.
U subotu 2. aprila 2016. godine, sertifikovani ELTA treneri će održati dve radionice, kao oblik stručnog usavršavanja nastavnika i profesora stranih jezika, na teme:
Encouraging Students to be More Confident Writers
More than a Video: Using Short Videos to Raise Awareness in ELT
Tradicionalna ELTA konferencija, već drugu godinu za redom, će se takođe održati na Univerzitetu Singidunum  20. i 21. maja 2016. godine.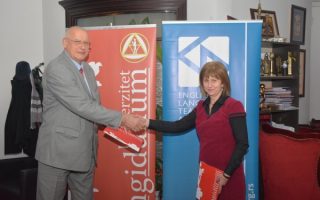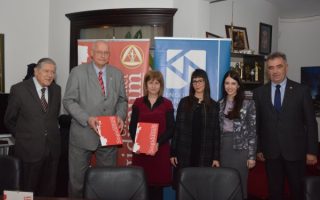 Potpisani sporazum omogućuje stručnu praksu i basplatno učešće na svim ELTA događajima za sve studente novog studijskog programa Anglistika. Članovi Udruženja imaju pravo popusta na školovanje na master studijama, koje se realizuju u saradnji sa Univerzitetom Sinergija u Bijeljini, na studijskom programu Anglistika.
Potpisivanju sporazuma prisustvovali su i prof. dr Mladen Veinović, rektor, prof. dr Slobodan Unković, emeritus, doc. dr Marijana Prodanović, rukovodilac studijskog programa Anglistika i Marija Panić, izvršni sekretar Udruženja.