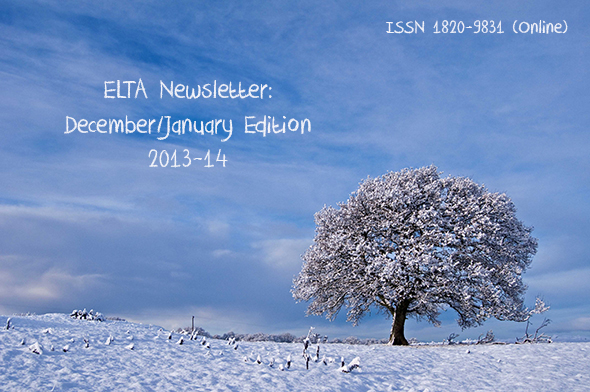 Dear colleagues,
We hope that you have had fruitful year both on professional and personal level. We would like to thank to all the contributors to ELTA newsletter so far, and to encourage all colleagues and other interested parties to participate in our mission to share our experiences and better ELT in Serbia. Having that in mind, we have prepared a lot of interesting articles to start the New Year with. We hope that you will find them useful and inspiring.
In this issue of ELTA Newsletter you can read about:
• Raising awareness on social issues – Lesson plan on bullying
• Debating in classes and tips for a good speaker
• Dyslexia and learning disorder strategies
• Poetry reading and writing exercise
• Cyber bullying
• International summer camp in Beijing
ELTA is also proud to have published the first issue of ELTA Journal. In this first Editorial we would like to present and explain some of the major ideas that have shaped the creation of ELTA Journal and to adopt the position that will serve as the benchmark for future issues. By clicking on the following link you will be able to read the first issue of ELTA Journal.
Best wishes for the New Year and Christmas holidays on behalf of ELTA editorial team!
Enjoy the reading!
Yours,
Editorial team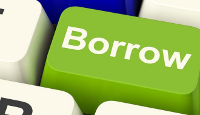 Debating in Classes
by Brankica Bošnjak Terzić, Technical School "Ruđer Bošković", Zagreb and Faculty of Mechanical Engineering and Naval Architecture, Zagreb
Key words: debate, language classes, good speaker, communication skills
Day in and day out we are involved in some type of debating. It can be about trivial things like what programme to watch or where to go out, or it can involve more important things like debating with our students, students with the teachers, debating with our boss etc.
Clik to download »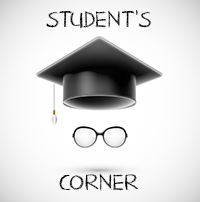 International Summer Camp Beijing 2013
by Marina Ivanović
Key words: camp, workshops, national museum, great wall, traditional clothes, tea ceremony
International Summer Camp in Beijing was organized from 12th to 21st of July 2013. There were 20 students from Serbia including me.
Clik to download »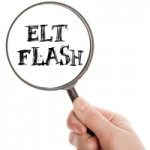 Cyber Bullying – A Disregarded Phenomenon
By Tatjana Jancic, School of Economics and Trade Vranje

Key words: bullying, phenomenon, victim, torment, cyber, noose, bullies
Bullying is an unfortunate but widespread phenomenon in primary and secondary schools alike.
Clik to download »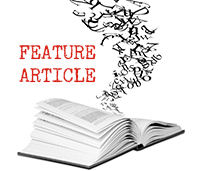 Is there anybody out there for THEM?
By Tatjana Jancić, School of Economics and Trade, Vranje

Key words: Key words: dyslexia, learning disorder, reading, oral assessment, strategies
Last year it happened that "Ana"1 (16) ended up in the preparation classes for the repeat examination in English.
Clik to download »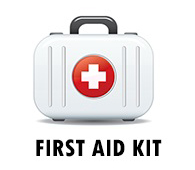 Love is in the air and on the paper – a poetry reading and writing exercise
By Milica Prvulovic, Faculty of Philology, Belgrade University
Key words: poetry, pattern, cut-out lines, engaging, fun
I do not really love poetry, and the little of it that I do love and understand I like to share with my students. One such poem was written by Dorothy Parker, and it goes something like this:
Clik to download »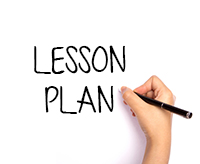 Applying Critical Thinking Strategies to Teaching EFL Raising Awareness of Social Issues
by Olivera Ćatić, MA student of Lifelong Learning at DPU, Copenhagen
Key words: critical thinking, critical strategies, bullying, discussion, project, raising awareness
General objective and description of the lesson: Working with video and students life experience we focus on developing students' capacity to recognize, interpret and fight against bullying through various group activities whose culmination would be a creative project.
Clik to download »