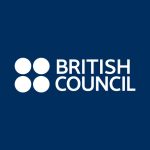 We are pleased to announce that the program "Creativity in the English Language Classroom ", a series of one-day professional development seminars, will be offered to teachers all over Serbia.
What is "Creativity in the English Language Classroom"?
It is an exciting teacher development program designed and run by Serbian teacher trainers for Serbian teachers!
In today's society when creative thinking out of the box is a must, a traditional way of teaching has been challenged. Teachers are in need for ideas how to adapt and evolve their teaching in order to cater for the learners needs. This teacher development project uses Teaching English Publication as the starting point ("Creativity in the English Language Classroom", edited by Alan Maley and Nick Peachey).
Participants are be encouraged to experiment, be creative and create authentic material by being provided the input on creative teaching theory, practical activities and hands-on activities. Activities will help teachers think how creative activities can help the language development and create positive atmosphere where creative ideas and language are generated both by teachers and learners.
Who designed it? Who Supports it?
Serbian trainers – secondary school teachers who successfully completed an ELT Training Course which was organized with the cooperation of the British Council and ELTA. The programme is supported by ELTA and the British Council.
Fee
Thanks to the support of the British Council, the fee for a one-day seminar is free of charge.
Where will the seminars be organized this year?
We are planning to organize 15 one-day seminars. The program starts in November and ends in February. If you are interested in attending "Creativity in the English Language Classroom" seminar, please contact our coordinator.