Beverly Ann Chin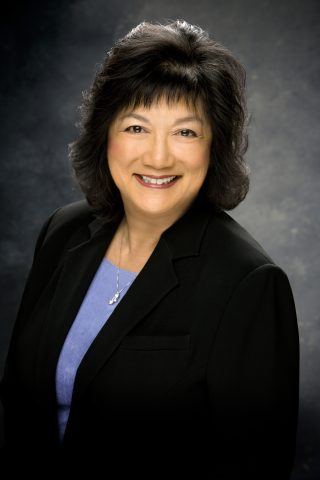 Dr. Beverly Ann Chin is Chair of the English Department, Director of the English Teaching Program, Director of the Montana Writing Project, and former Director of Composition at the University of Montana.
In 1995-1996, Dr. Chin served as President of the National Council of Teachers of English (NCTE), a professional association of literacy educators, kindergarten through graduate school.
Formerly a high school English and adult education teacher, Dr. Chin has taught at several universities, including University of New Orleans, Arizona State University, and University of Central Florida. She earned her B.A. and M.A. from Florida State University and her Ph.D. from University of Oregon.
Dr. Chin is a highly respected leader in English literacy standards, curriculum, instruction, and assessment. She served on the National Board for Professional Teaching Standards, an organization dedicated to certification of accomplished teachers. As Senior Project Consultant for the 2011 Writing Framework of the National Assessment of Educational Progress (NAEP), Dr. Chin advocated for computer-supported writing assessment. She is an Expert Panelist for NBC Education's web-based resource, The Parents' ToolKit. A popular keynote speaker and workshop leader, Dr. Chin regularly presents at conventions, such as National Council of Teachers of English, International Literacy Association, National Middle School Association, Association for Supervision and Curriculum Development, National Catholic Education Association, and Teaching English to Speakers of Other Languages (TESOL International). She greatly enjoys working with students and educators and presenting at conferences throughout the world. She has worked with schools and universities in Canada, Germany, France, England, Scotland, Ukraine, Czech Republic, Israel, New Zealand, People's Republic of China, Thailand, India, Pakistan, Nepal, Japan, Taiwan, Sri Lanka, Bangladesh, and Guam.
Dr. Chin has written, edited, and/or consulted on resources for teaching literature, reading, writing, and grammar. She was Senior Program Consultant for Glencoe Literature, grades 6-12. She was Contributing Editor for Chinese-American Literature (Globe) and Program Advisor for Asian American Literature, African American Literature, Hispanic American Literature, and Native American Literature (Glencoe). She was Senior Content Advisor and Web Writer for Teaching Multicultural Literature: A Workshop for the Middle Grades and featured as a Literary Scholar/Teacher Expert in The Expanding Canon: Teaching Multicultural Literature in the High School (Annenberg Media/CPB). Dr. Chin is now Senior Series Consultant for Grammar for Writing, grades 6-12; Grammar Workshop, grades 3-5; and Writing Workshop, grades 6-12 (William H. Sadlier). She is also a National Consultant for AP English Literature and Composition.
Dr. Chin has received numerous awards, including the NCTE Distinguished Service Award, which recognized her valuable professional service, scholarly/academic distinction, distinguished use of language, and excellence in teaching. She has also received the Richard W. Halle Award for an Outstanding NCTE Middle Level Educator, the Rewey Belle Inglis Award from the NCTE Women in Literacy and Life Assembly, the Distinguished Educator Award from the Montana Association of Teachers of English Language Arts, the Distinguished Alumni Award from Florida State University College of Education, and the University of Montana Distinguished Teacher Award.
Alan Maley

Alan Maley's career in English Language Teaching began with The British Council in 1962. He worked for the British Council in Yugoslavia, Ghana, Italy, France, PR China and India over a period of 26 years. After resigning from the Council in 1988, he became Director-General of the Bell Educational Trust in Cambridge (1988-93). He then took up the post of Senior Fellow in the Department of English, National University of Singapore, where he stayed for 5 years His last full-time post was as Dean and Professor of the Institute for English Language Education, Assumption University, Bangkok, where he set up new MA programmes. Since retiring from Assumption in 2004, he has occupied a number of visiting professorial posts at Leeds Metropolitan, Nottingham, Durham, Malaysia (UKM), Vietnam (OU-HCMC) and Germany (Universitat Augsburg).
He has published extensively and was series editor for the Oxford Resource Books for Teachers for over 20 years. He continues to write for publication. His most recent ELT publications include:
Creativity in the English Language Classroom. (co-editor with Nik Peachey) 2015 British Council.
Global Issues in the Creative English Classroom. (co-editor with Nik Peachey) 2017 British Council
Creativity in Language Teaching: from Inspiration to Implementation. With Tamas Kiss. 2017 . Palgrave-Macmillan.
Alan Maley's 50 Creative Activities. 2018, Cambridge: Cambridge University Press.
He has recently published collections of his haiku:
What the Eye Sees. 1018. Fordwich: PWP.
How the Heart Responds. 2018. Fordwich: PWP.
He remains active as a speaker at national and international conferences.
He was a co-founder of The Extensive Reading Foundation, and of The C group: Creativity for Change in Language Education. He is a past-President of IATEFL, and was given the ELTons Lifetime Achievement Award in 2012
Mike Shreeve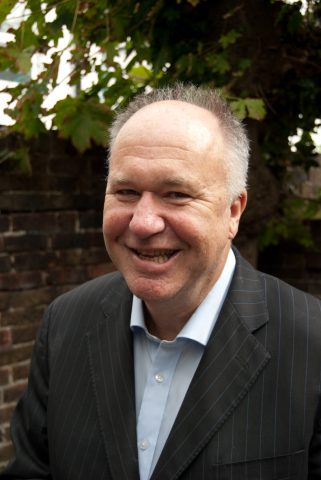 Mike Shreeve has taught in state schools, language schools and management academies. He has also worked in a business and professional context. The connecting principle is an interest in people and their psychology.
Mike is CELTA trained and a qualified coach who aims to enable students to realise some if not all their learning potential. He has taught for the last few years in Pilgrims summer teacher training school the coaching with NLP course and teaching "difficult learners".
He has recently been involved in a large teaching project to enhance coaching and feedback skills to Ethiopian teachers- a welcome return to a country he worked in when qualifying as a teacher. Outside of this he coaches individuals (mainly teachers, business owners and professionals) and is involved in several education projects. Until recently he has been a school governor.
Outside of professional life, Mike lives in Brighton and enjoys walking and contemplating the South Downs and is (healthily) obsessed with playing tennis.