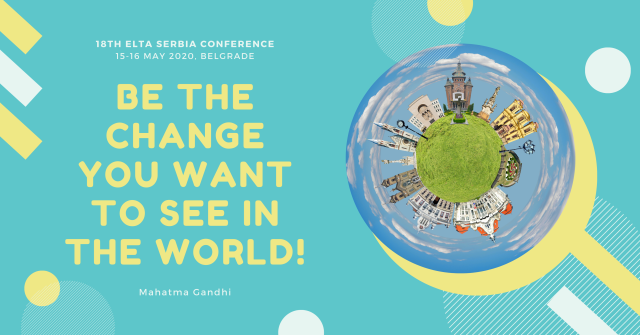 Dear colleagues,
We are pleased to invite you to join us at our 18th ELTA Serbia Conference which will be held on 15-16 May 2020 in Belgrade, Serbia.
ELTA Conference gives you the chance to hear internationally renowned plenary speakers. It mirrors a wide range of theoretical and practical issues and developments in the teaching world. You can take part in workshops, commercial presentations, panel discussions and the international exchange among ELT professionals. In addition to all other benefits, there are numerous publishers' & sponsors' events, discounts, prizes and awards.
The conference will be accredited by the Institute for Educational Advancement.
Abstract submission deadline: 15 December 2019
Early bird registration deadline: 14 April 2020
Please choose one of the proposed online forms to fill out:
We look forward to seeing you in May!
Venue TBA soon.
ELTA team