Igor Lakić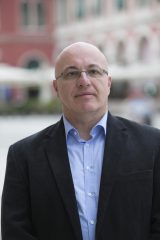 Dr Igor Lakić is an Associate Professor at the Faculty of Philology of the University of Montenegro. His research interests include discourse analysis, genre analysis, English syntax, sociolinguistics and ELT. He has published two monographs: Genre Analysis: ESP Discourse and Discourse, Media, War, both published by the University of Montenegro. Igor Lakić is also one of the co-editors of the monograph Academic Discourse Across Cultures published by Cambridge Scholars Publishing and the author of one chapter in the monograph. The University of Montenegro has also published his textbook English Phonetics and Phonology. He has published numerous papers in national and international journals and presented at numerous international conferences. He teaches English Phonology, English Syntax, Discourse Analysis, the Translation of Legal Texts into English, the Translation of Economic Texts into English and Consecutive Interpreting, while also supervising MA and PhD dissertations. Igor Lakić was formerly the Dean of the Institute of Foreign Languages at the University of Montenegro and a member of the Senate of the University. He is a member of the Committee of Experts for Regional and Minority Languages at the Council of Europe in Strasbourg.
Sylvie Dolakova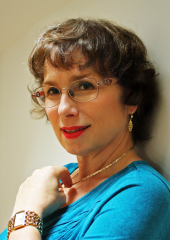 Sylvie Dolakova (Masaryk University Brno and freelance) is a teacher trainer focusing on teaching English to children aged 4-15 and students-to-be-teachers. She specialises in teaching English through art and stories, publishes language game books and story-based CDs for children, presents at webinars (Czech national educational platform). She also works as an ELT consultant for NILE, Norwich.
Mojca Belak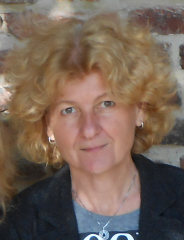 Mojca Belak a lecturer at the Department of English, University of Ljubljana, where she teaches general English, and British Studies. She is a Pilgrims trainer specialising in creativity in language teaching, and a dedicated member of IATEFL. She likes dancing, distance running and trees.
Tim Bowen
Tim Bowen has taught English and trained teachers in more than 30 countries, including Russia, China, Brazil, Germany, Hungary, Spain and Poland. He graduated in Slavonic languages at the University of Leeds, did a postgraduate Certificate in Education (TESL) at the University College of North Wales, Bangor, and has an MPhil in the field of TEFL from the University of Southampton. He is co-author of The Pronunciation Book (Longman), Inside Teaching (Macmillan), The Book of Pronunciation, Proposals for a Practical Pedagogy (Delta), author of Build Your Business Grammar (Heinle), co-author of the student portfolios for the Straightforward series (Macmillan) and author of teachers' editions for the Attitude, Expressions, Open Mind, Master Mind, Pulse, Beyond and New Inspiration series (Macmillan). He has been a regular contributor to the Macmillan Onestopenglish site since its inception in 2001. His interests include contrastive linguistics, etymology and pronunciation. He is currently a freelance teacher trainer, author and translator.
Mike Mayor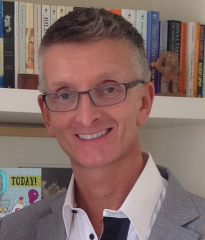 Mike Mayor is Director, Global Scale of English at Pearson. In this role, Mike heads up research into creating audience-specific learning objectives aligned to the Global Scale of English, working with Content teams to ensure that these learning objectives underpin all new products and services. On leaving university, Mike worked as a teacher of English in France before entering the world of publishing as a lexicographer. Mike joined Pearson in 2003 and headed up the dictionaries list until his move to the Global Scale of English in 2013.
Julie Wallis
Julie Wallis has been director of The London School in Thiene, Italy for 25 years. The school is accredited ISO, Veneto Region, AISLi EAQUALS and is currently undergoing IH World accreditation.
She was the AISLi Educational Officer (www.aisli.it) for 8 years, organising national conferences and representing AISLi as a speaker at conferences around Europe. She currently holds a position on the committee and publishes materials, writes seminars, courses and workshops for the association.
She has presented and run workshops at a number of international venues and published articles online and for a number of Educational magazines. She works as a leadership coach, teacher trainer, materials developer and course writer.
Her interest in CPD and quality learning has led her to become an inspector for both AISLi and EAQUALS. She believes that working for a Learning Organisation means taking an interest in learning and developing organisations. Her own professional CPD includes working for well-known Teacher Training organisations such as BELL and Pilgrims.
She holds a degree, DELTA and CertIBET and has participated in a number of other courses.
Marjorie Rosenberg
Marjorie Rosenberg taught at the tertiary level for over twenty years in Graz, Austria. She currently works with corporate clients at a local bank, trains teachers and writes materials. Marjorie has written extensively in the field of business English for (Cambridge University Press, Pearson, Cengage, Macmillan) and is the author of 'Spotlight on learning styles' (Delta Publishing) and 'Creating Activities for Different Learner Types (Wayzgoose Press). Marjorie is currently the IATEFL Vice President, having served as President from April 2015 – April 2017.